In a previous post I discussed the advantages of an deep in the money covered call. Yes, I know the overall returns are not as good as an at the money or out of the money covered call but as crazy as this market is I prefer the lower gains and added protection.
DIS is not in the best place to put on a covered call right now. daily RSI is very high and it is trading just under the 2nd Bollinger band. All of this normally would keep me out of the trade. However, by going deep in the money I have an advantage even if it pulls back.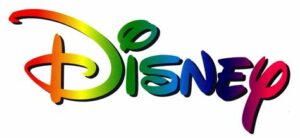 DIS is trading at $98.39 as I enter the trade. I decided to sell the 2/3/23 $88 Call against the stock I purchased. I chose the 2/3/23 mainly because I did not want to be holding during earnings which is scheduled for 2/8/23.
As you can see from the table below I stand to make a 13.04% annualized return and have downside protection all the way to $87.34 or just over 11%.
| | | | |
| --- | --- | --- | --- |
| Date | 1/13/23 | | |
| Stock$ | $98.34 | Downside Prot | 11.19% |
| Target CC Sell | $93.42 | BreakEven | $87.34 |
| Option Strike | $88.00 | Ann Return | 13.04% |
| Option Price | $11.00 | Potential Gain | $0.66 |
| Option Expire | 2/3/23 | Days: | 21 |
One thing you will notice is my formula said I should sell the $93 or $94 Call. I went lower because of the current market conditions as well as the questionable daily chart. (If I had sold the $93C my annualized return would have been over 27% or twice as much)
You might say 13.04% annualized is not very good. I agree, I normally prefer closer to 20% on these. But, with the VIX down right now I am taking what I can safely get. Keep in mind my priority is as little risk as possible.
I typically would prefer a dividend paying stock, that way I have the chance for extra income or early assignment. DIS doesn't pay a dividend but I feel pretty good about weekly chart set up. Of course, I am assuming it will break through the resistance on the weekly chart.  The daily is still bad, but this trade is for 21 days so I have confidence in it. Especially with over 11% downside protection.