Weekly Recap and Look to Next Week.
Well, we were somewhat correct in our analysis of this week from last week when we said if you forced us to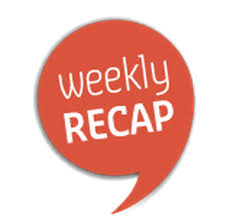 make a decision last Friday we would buy. Despite basically a week on consolidation we got a gap up today which would have made that a good trade.
We also got the pullback we wanted to see. It was actually a good entry point if you took it which we said we wanted to see this week.
Butterflys
We still have a few short butterflys open and they are hovering around breakeven at this point. We did close our CELG butterfly for target profit which was great. We also opened a new one to replace it in our portfolio.
Strangles
Half of them look pretty good and half are either pushing an adjustment point or we are staring at earnings coming up. Decisions are going to have to be made on the earnings trades. We would love to just close the trade for the loss if we could get the fill.
Late in the day Friday we decided to just take our loss on IBM because of 4/16 earnings. We knew about the earnings when we placed the trade, but we almost never stay in a strangle until close. This one was to expire on 4/18. Because of where IBM is trading in relation to our short Call and the increase in implied volatility, we just could not find a roll we liked. So we closed and took the loss.
However we did place a diagonal a couple of week ago just in case IBM continued to the upside that we closed this week. If you take into account what we made on the Diagonal we actually made money on IBM even though we took a loss on the strangle.
We are still at a 90% success rate on our strangle's so that is pretty good also.
Credit Spread – Index
None right now. We typically trade these as part of an Iron Condor defense.
Iron Condor – Index
We are still in our NDX iron condor that started as a credit spread. It looks OK at the moment.
Iron Condor – Probability
All look pretty good right now but not really getting the movement we normally got.
Diagonals
Closed a few for profit this week. One was a good profit, one was a decent profit and the other was a little low but still a profit – especially if looked at on an annualized basis.
TEST TRADING SYSTEMS
SPY
We got an entry signal this week. Actually two. I took the first one, which turns out was not the best one. I ended up closing the trade for a small loss because that is what the rules said to do. If I had held the trade would have actually been profitable. But, without rules what are we?
This was my first loss on this system. Still not enough trades to say it is a good one but is at least promising.
Long Straddle
Most of the week these groups of stocks showed a loss, after being positive overall most weeks. However today (Friday) that changed and they are back to a decent profit level.
Most of the cycle about 50% have been profitable. That has now moved to 75%. One week left in this cycle. The system says to hold until expiration. I am not sure I like that long term since I am long these options and losing all the time value really goes against everything I think is right in trading options.
Delta
Seems like I am always Delta negative lately. We are at -94.83 as compared to SPY.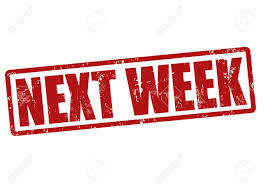 Next Week.
The market seems to be determined to move up. However, most of the indicators I use say it is either at a top getting ready to pull back or in for consolidation. I am really struggling to say 'Go Long' even though it really seems like that marketing is getting ready to push higher.
The 52 week high of the ES is at 2947 and we are not that far away. This resistance point and the indicators all point to a pull back sooner rather than later.
If you want to push me into a corner and say "buy or sell" today at market close I would probably buy with a fairly close stop. However, I am not going to buy.
I really think the market is riding market sentiment and momentum right now. This means, any hiccup and you could get a move down like we had in October. I thought we might have gotten that signal on 3/22 but was wrong.
Pull up the /ES and look at MACD, CCI and RSI. Just saying, every signal is screaming sell off or at least a period of consolidation. Now, I am not 100% an indicator believer. I actuall like trend lines better. But, the market is also extended off the weekly trend line and the gap between the 20 and 40 day moving averages is growing.
Everything is screaming be careful.