2/22/2019 Weekly Recap and Look Forward
We only got a small pullback on Thursday. We expected more but it appears this is a consolidation for a move.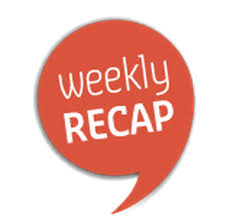 Butterflys
We only closed one of our Butterflys last week for a small profit of just over 6%. We are still in the rest and the majority are profitable.
Not sure is we should count our SPY butterfly because we are holding it as a hedge on our SPX Iron Condor, not just as a butterfly in its right. Otherwise we probably would have closed this week for a decent gain.
Strangles
Strangles still look pretty good. Closed one for target profit. The rest are mixed bag but nothing significant as we wait on time decay to do it's think.
Had to roll DIS up and out another week because it hit our warning mark.
Credit Spreads
Our NDX credit spread is showing a small loss but the Delta is fine. Just waiting on time decay.
Iron Condor – Index
Still fighting with our SPX Iron Condor it hit 60 Delta today (Friday) but we waited to roll because we are getting good time decay right now. Pulled back to about a Delta of 54 at close.
Iron Condor – Probability
Closed one for target profit this week.
We had to take a big loss on one today. The other one that is showing a loss we still have until 3/15 so not worries yet.
We entered into one new one in WMT and tried to get one in QCOM but did not get filled.
The rest are in good shape and hope some start to hit target profit next week.
Diagonals
Just about fought our way out of one of them. Everything goes OK we should be just above break even next Friday.
The other one is still a mess and we still may just take the loss.
Swing Trades
Closed UNP trade for a 10.5% profit.  This was a short trade, after we closed it we went long .
Still have another swing trade showing about the same about of loss as the UNP did gain. We are watching it closely.
SPY Test Strategy
I really thought we were going to get an entry signal today (Friday) probably missed the one on Thursday. We are going to wait to see what next week holds.
Portfolio Delta.
Portfolio Delta is at negative 265 this week. We are really short the market. This is because of our SPX and NDX trades. The rest of our portfolio is pretty good.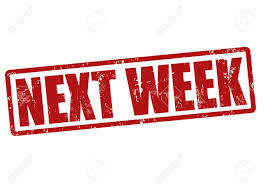 Next Week
We said last week we wanted to see a pull back before we had a long bias before we felt like a another move up was coming.
We did get a slight pull back on Thursday but it was rejected. We expected/hoped for more of a signal.
Although volume is light as we look toward next week we think there is now more of bullish bias. The market appears to be compressing for a move up. You could wait for a SPY break of $279.15 or take a chance now with a tight stop.