I am really watching Pfizer right now and preparing to enter for my 2023 dividend portfolio. I am not sure they have formed a stable price base right now, which will dictate the type of trade I enter.
You might ask, why not just wait? A couple of reasons. First, I want to get the dividend that is about to come out. Second, I might be wrong and it take off from here.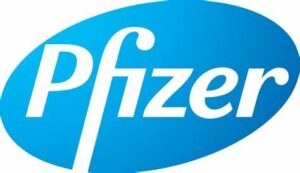 Because of my indecision I will put together a trade that limits my risk, lets me collect dividends but ultimately caps the upside if it should aggressively more up from this level.
Right now PFE is down almost 20% from its December high. It is trading at a 7.11 P/E with a normal P/E of about 13. It has a 3.64% dividend and an EPS yield of 14.06%.
My intention is to start a new long term position using my Cost Reduction Dividend Investing Dividend Method which is a slow way to grow dividend stocks at reduced cost. Primarily I do this by reinvesting dividends, covered calls and collars.
Today, I going to start out with a collar because I am concerned about more downside with PFE but want to enter now.
Watching price action today. I went ahead an pulled the trigger on this trade:
Buy 100 shares of PFE at $44.98
Sell 6/16/23 $47.50 Call at $1.74
Buy 6/16/23 $42.50 Put at $1.83
Because of the $42.50 put my risk on this trade is about $260.00.
The $47.50 short call gives me an initial potential profit of about $245.00.
Not a terrible risk/return on a very good long term stock that is currently down. However, it gets better!
The reason I am entering today instead of waiting to make sure it has formed a new base is because I want the dividend. There is a $41.00 dividend being paid out on 3/3/23. The ex-dividend date is 1/26/23 so I am going to get that dividend.
That basically makes my risk only about $220.00 with a potential profit of about $285.00. If PFE stays below $47.50 I will collect at least one more dividend dropping my risk to about $180.00.
This is one of the trades in the members area, I am posting it here today because we still haven't opened that back up.