3/1/19
Weekly Recap and Look to Next Week
We got our pull back this week bottoming out on Wednesday. We entered a SPY test trade off the bounce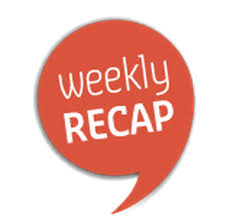 which we are still in. Closed half for profit and moved rest to break even.
Butterflys
We closed 2 of our butterflys this week for profit. We only have one more still open. It is showing a small loss and we really considered closing it today. May be making a mistake holding on to this one but based on the chart pattern and price action we still think we have a chance. Based on our trading plan we are really at a point where we should consider closing. Let's see if this works out.
Strangles
Closed two for target profit this week. Had to roll DIS and NKE a second time. Not sure we will roll NKE again because of earnings, might just close for loss if it is threatened again. Moved our GTC down on NKE hoping to just get out. Other Strangles still look good.
Credit Spreads
Our NDX credit spread worried us a slight bit Monday but we are still holding and not at an adjustment point just yet. Need a move down to get us out of this one. Time Decay is helping.
Iron Condor – Index
We had to roll our SPX Iron Condor up and out another week. We have put ourselves in a difficult position with this trade. Need things to work out perfect or we might need to push our luck by not rolling if it gets in trouble again. We spread between our short call and short put is not big enough.
We made a mistake by not rolling out further and instead shortening the spread. Our NDX credit was entered as a partial hedge on this trade when it started to move against us, maybe that will be enough to bring this one home.
We don't lose money on many of these, really hoping to save it.
Iron Condor – Probability
Closed a couple for target profit this week. Still have a couple that are showing pretty big losses. Need to decide what to do with those next week. Do we try to roll or hold on and see what happens? The rest are fine, just waiting on time decay.
Diagonals.
Closed both of our long term diagonals today. One for a 1% profit and one for an 8% loss. Don't have any on right now. We just prefer the strangles and probability iron condors more at the moment.
Swing Trades
Closed one for a 12% loss this week. Have one more still going. It is showing a loss but we still have some confidence in it. If things move against us anymore we might have to close.
SPY
We missed an entry Wednesday because we were too busy trying to manage other positions but were able to get into it on Thursday with a little more risk. Today we closed half the position for profit and moved stop to break even, so unless we get a gap down Monday we are in a pretty good position.
Portfolio Delta
Our portfolio delta is Negative 249 this week. This is a slight improvement from last week, actually it is better than it looks because many of the trades we closed had positive delta so we just ended with a lot of negative delta positions with not as many positive delta positions to offset them.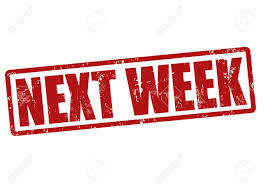 Next Week.
Looking at the chart right now it looks like a move up may be coming. A break through of $281.30 on the SPY should confirm that.
There is a weekly support line that SPY has been following since about 1/4/19 that should provide support to the downside. If someone that gets broken we might change our mind, but baring some sort of world events we don't think that will be broken.
We are going into the week looking for long entries.
Which is bad, since we need a pull back for our SPX and NDX positions.