I have been trading a new strategy over the six months. I am calling it New High Runner until I figure out a better name.
Feel free to suggest a better name in the comments.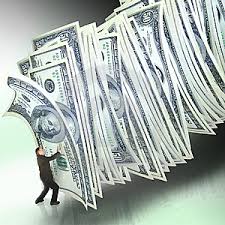 Like the name says, I am looking at stocks showing strength over the past year and trading at close to their all-time highs. There are a number of other things I look for to decide if the stock meets my strategy that I am not sharing just yet.
Don't worry I am still posting the trades on my Twitter and Facebook accounts free of charge for now. At least until we open up the trading courses again. I will try to mark them with the #NHR tag starting the week of September 4th. However, until I get used to it I might miss a couple.
During my testing this strategy has performed VERY well. Right now I am at an almost 90% win rate with an average annualized return of over 195%. Average holding period right now is 34 days but that is just for reference. These trades could go 1 day or 90 days. Maybe longer depending on the option expiration I used.
I am trading these stocks using long calls, covered calls, debit spreads and butterfly's. Obviously my best returns have come from the long calls followed by the debit spreads. The covered calls have been profitable but the returns are smaller because of the initial investment.
The butterfly's have been the hardest to make work. I think part of the problem is because I was not using strike far enough apart so I am adjusting that part of the strategy.
Ideally, it would be nice to have a multiple exit strategy but so far I have focused on a set gain on the majority of the trades. I will probably make some more refinements as time goes on.