What is up with the Market today?
Over the past few weeks I have been saying it was time for a pullback in the market. Trading at all time highs with relative strength well in the over bought range.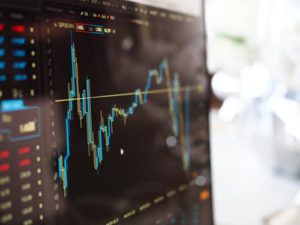 Today it went down as far as the 30 EMA and a 127% Fibonacci retracement from the high where it found support and bounce back up. I am still waiting to see where it finishes today but I think there will be buy opportunities in the next couple of days. I want to see how tomorrow opens to see if the 127% retracement holds. This is also the 10 EMA on the weekly chart.
RSI is now at the 50 level which leaves room to move either direction. Even if a down trend is coming, I still expect to see some consolidation. During that time, I can evaluate the overall market and decide which direction I should lean.
We had a good bounce today off of lows. If the market is strong into the close, we could get upside as early as tomorrow. If not, I would not be surprised for a test of today's low tomorrow. I expect it to hold, if it does not, I will have to take another look at it.